Our
#ADHD
Newsletter for the week from 17 June is now out incl. our MEN ONLY NIGHT on Wed 20 June.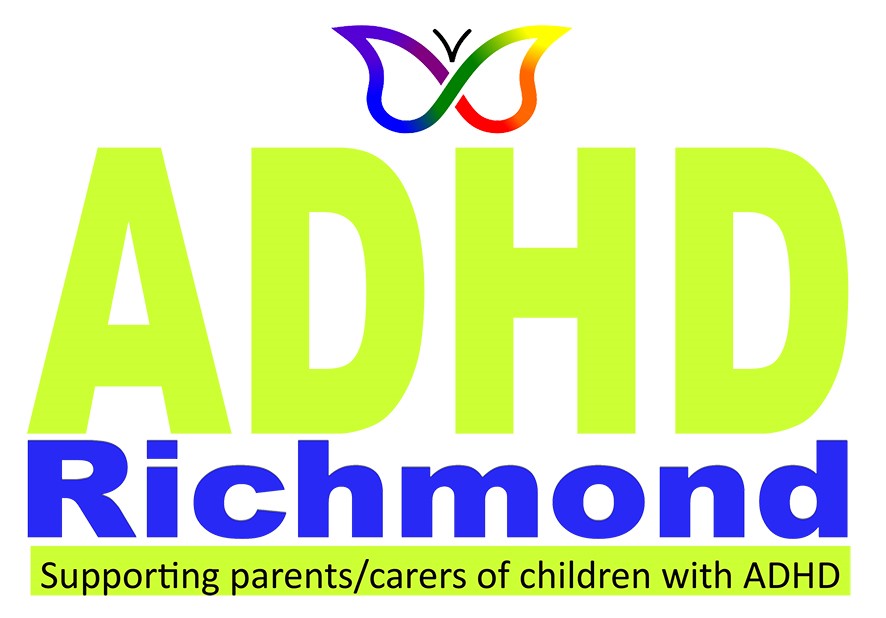 Hello. We can't wait for our second MEN ONLY Night on Wednesday 20 June; there's still to book your seat/s and bring friends too…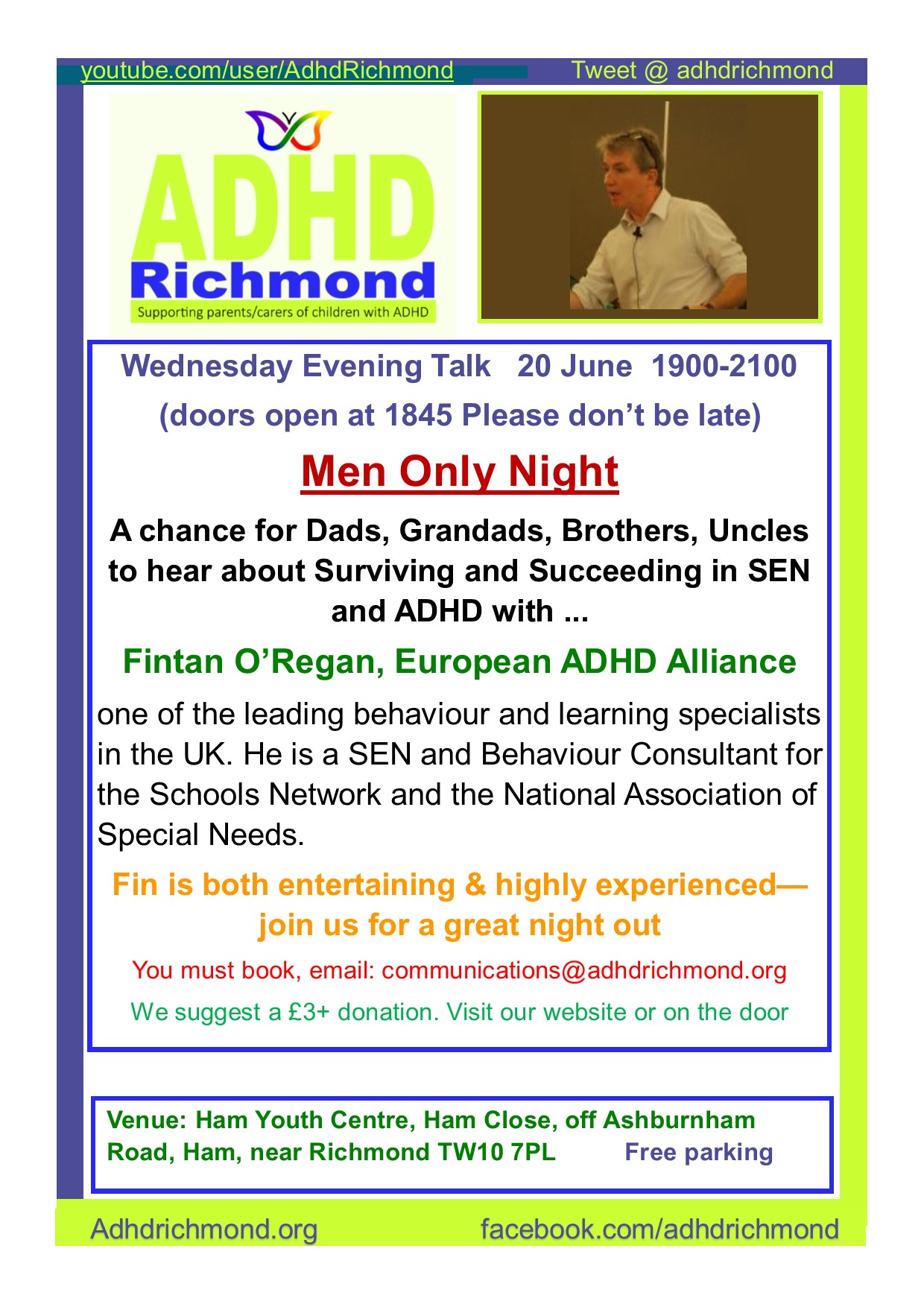 20 June: we are inviting attendees to bring friends along to this MEN ONLY NIGHT. Come and make a night of it; be entertained by a great speaker and afterwards go for a beer!
Email now with your names:

communications@adhdrichmond.org
20 June: and also usually on the third Wednesday morning of each month e.g. 11 July 2018 free legal advice drop-in from SOS SEN at Fontenay, 11a Creek Road, East Molesey KT8 9BE

June 22: 10.00am – 12 noon EHCP – what next now transfers are "complete"?

Jonathan Rourke the independent supporter for parents, currently funded through Richmond Aid, will be conducting a workshop

This is an opportunity to ask questions about your child's EHC Plan.

This workshop is open to parents who live in any borough.

You MUST book

###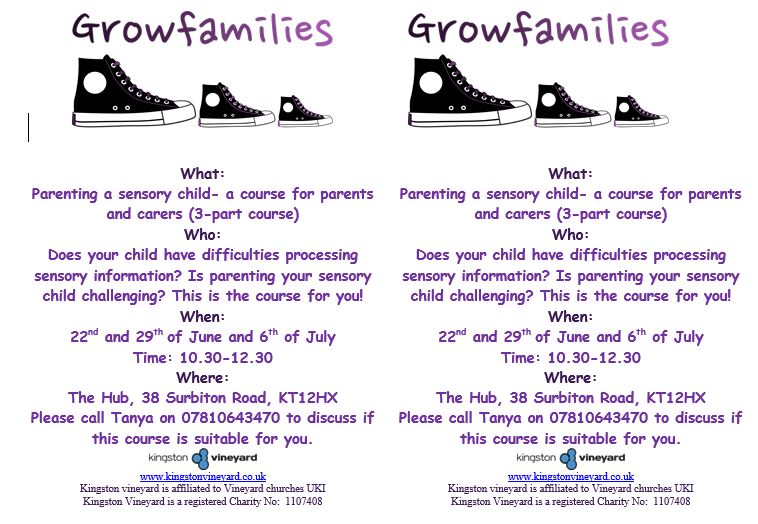 22 June: starts a

FREE

3 week course on Sensory Processing. Book with Tanya on 07810 643470

26 June: Family Matters workshop from 1000-12.30. Disability Action & Advice Centre, 4 Waldegrave Road, Teddington TW11 8HT Relaxation techniques and self-care for parents: Zara Simmonds from Relax Kids and Linda Campbell-Arthur, parent Support Worker Family Matters. You can book a place here:
###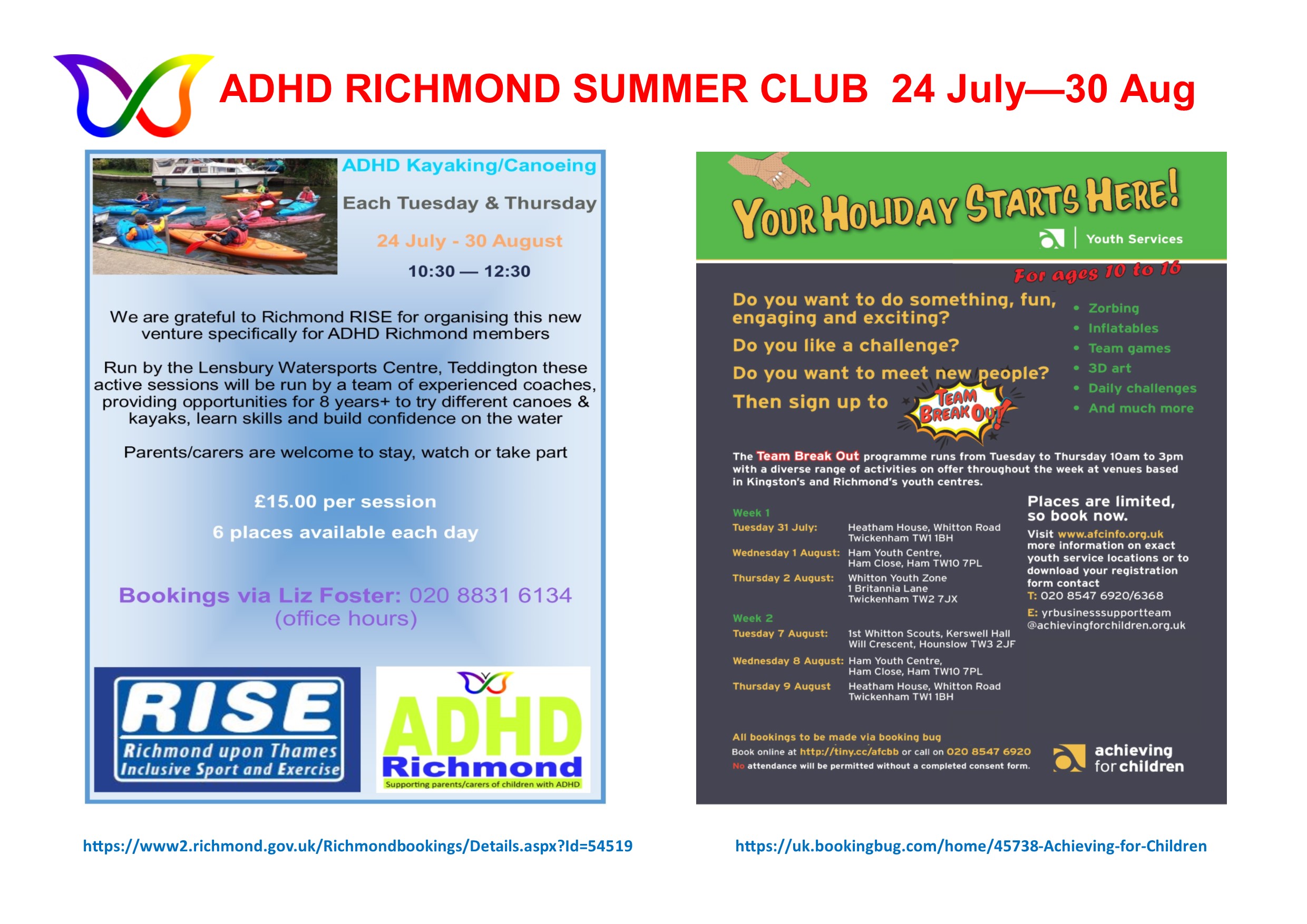 Our ADHD Richmond Club activities over the Summer holidays move to TWO other centres (the last session, before the break, at Whitton Youth Zone will be on Monday July 16) …

July 24 -30 Aug each Tuesday and Thursday:  Book now for these first-ever ADHD specific canoe/kayak sessions via Liz Foster: 020 8831 6134 Open to all Boroughs
July 31 – 9 Aug Book for Team Break Out (only for Richmond & Kingston) Reserve your place early to avoid disappointment!

###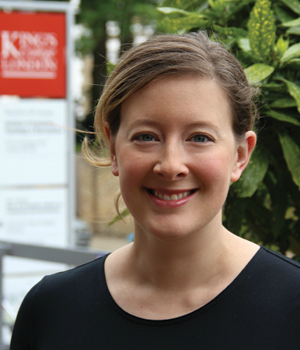 Thanks to Dr Jessica Agnew-Blais of Kings College for her ADHD Talk on Sleep on 12 June. Here are her slides ADHD_richmond_10jun18
Also visit our tab What is ADHD/Living and scroll to end of page for more Sleep tips.
We also have a video from last year on Sleep on our YouTube Channel

                                                            ###
Please consider using our Easy FundRaising for all your online shopping e.g. Amazon, eBay, supermarkets etc … There's no cost to you but retailers donate to us